The 2023 edition of this iconic boat show, organised by the Institute for Business Innovation of the Balearic Islands (IDI) and the Balearic Yacht Brokers Association (BYBA), kicked off on the 27th of April, the day from which, for four consecutive days, exhibitors representing all areas of the nautical world could be visited, bringing together a total of 271 exhibitors and 252 boats on display afloat. More than 32,000 people visited the show, along whose route we were able to witness presentations of new product models and boats worldwide, as well as activities to promote training and employment within the sector.
As in previous years, the show also hosted the "Superyacht Village", an area dedicated to showcasing some of the best Superyachts over 24 metres in length currently available on the international charter market. Another major attraction is the wide range of shore-based exhibitors in the Village, showcasing everything from the latest developments in sail design to state-of-the-art marine electronics. The Superyacht Village also includes an area dedicated exclusively to Refit & Repair activities.
Miguel Ángel Serra attended this prestigious event where he took the opportunity to meet up with colleagues and friends from the industry, brokers, shipowners, and different companies in the sector, to share ideas and enjoy an exceptional day, surrounded by an unbeatable environment.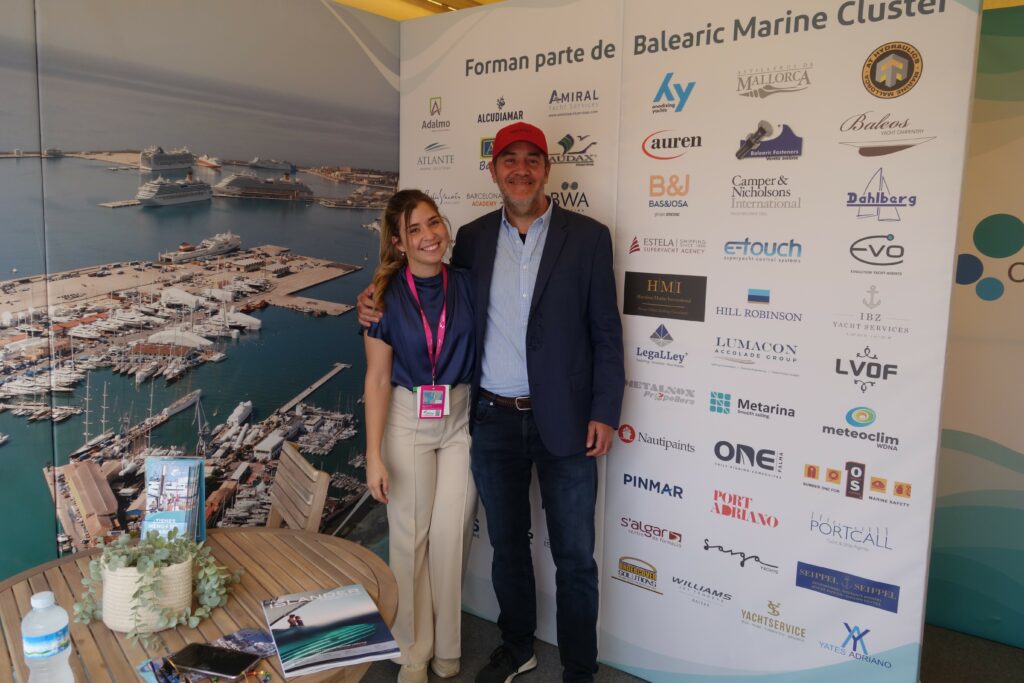 On the occasion of the International Boat Show, LegaLLey+ wanted to join the initiative proposed by the Balearic Marine Cluster (BMC), of which Miguel Ángel is "Head of the Legal Affairs Committee". BMC has created the "Balearic Marine Hub", an online platform where you can find all the latest news from the yachting industry, conferences, live events, and a wide variety of information. Its website is also intended to host all the nautical business network of the Balearic Islands, so we are delighted to participate in this initiative, for which "Balearic Marine Hub" has created an exclusive space on its website for LegaLLey+, which can be accessed via the following link:
Legalley + – Balearic Marine Hub
We feel very fortunate and look forward to continuing to enjoy the future of the nautical world in exciting events such as the PIBS.